GLOUCESTER POOL LEAGUE

GLOUCESTER POOL LEAGUE
News Report
2019 Memorial Challenge in honour of Vince Dawes
01/07/19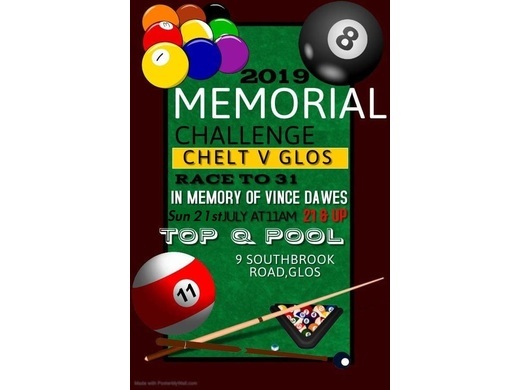 Summer is upon us, and once again it's time to honour the memory of our good friend Vince Dawes.
Many of us knew Vince and many of us played with him or against him. Some of us have his artwork forever engrained in our skin. He loved the game, like we all do, so this is the perfect way in which to remember our friend; opponent and fantastic character in our local leagues.
Of course, it's a competition, so represent where you're from in a race to 31 frames. Gloucester vs Cheltenham
The home leg is on Sunday 21st July at Top Q and starts at 11:00am - entry is open to ALL and will consist of 3 squads - more on this nearer the time.

Places are limited please register your interest with the League Committee.

Follow the site to get the latest news and results straight to your email